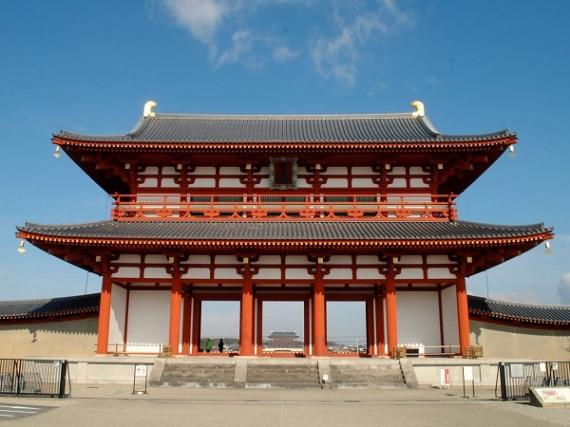 In the morning, visit Heijo Palace, one of the World Heritage sites of the "Historic Monuments of Ancient Nara." This is the remains of the ancient capital of Japan. Some of the architecture has been reconstructed in the same scale and style from the ancient times, such as the Imperial Audience Hall, where various rituals were conducted; the Suzaku-mon Gate, which was the front gate to the palace; and the Suzaku-oji Avenue, which was the main street of the ancient capital. Let's explore and think about the people who built the Japanese capital more than 1,300 years ago, and experience some aspects of their ancient lives and culture. In the afternoon, you will visit a castle town called Yamato Koriyama, which prospered in and after the 16th century. Enjoy strolling though the castle town, where traditional Japanese streetscapes and lives still remain. Also, visit a traditional Japanese confectioner with a history of more than 400 years, and then go to see goldfish, a local specialty. The last stop is Koriyama Castle, a symbol of the town where local people often find a haven to rest.


Nara Visitor's Bureau
Experience an historical adventure.

Please review and consider your comments carefully before posting. Comments judged to be inappropriate will be deleted without warning