A few days ago, I went to Totsukawa village♪ Totsukawa village is the biggest village in Japan in the southernmost part of Nara prefecture. Away from the city, I came to countryside, where healing world of the mountains.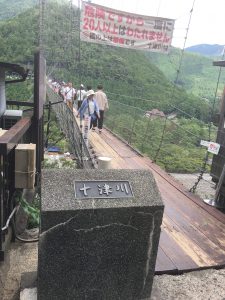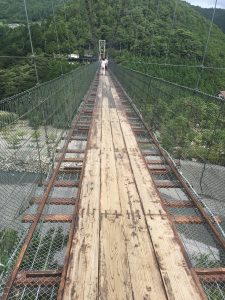 Most amazing place is "Tanize suspension bridge" which is a tourist attraction representing the Totsukawa. Enclosed in wire mesh and rising 54 meters over the Totsukawa River, the bridge built in 1954 to connect the villages of Uenochi and Tanize. Though quite safe, the swaying motion can be scared, or fun, depending on your mind.
When I happened to pass people who came from the opposite side on the way, the bridge was really swaying! The bridge is quite long, terrific attractions. It was very scared and my legs froze.
After I reached to the opposite side, found a good feeling teahouse! I ordered "rice cakes" and a bottle of "ramune soda drink". I spent a while watching the scenery for a while. Daydreaming at the cafe is my pastime.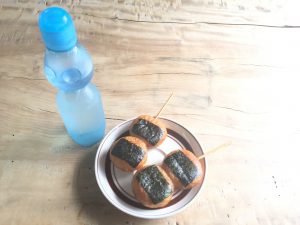 Then I went to several hot springs and healed my body. Totskawa hot spring is good for your skin and warm from body core. In the outdoor bath, I could feel nature, so the fatigue blew away. I recommend you to enjoy hot springs in various places in Totskawa, you can also choose a long stay or a day trip, so come over Totsukawa ☆ 彡