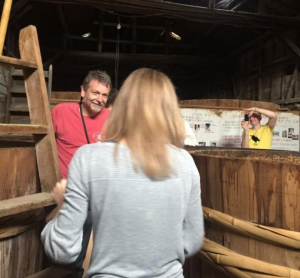 Soy sauce is one of the fundamental ingredients in Japanese cuisine. It is so common in Japan that it is easily over-looked. It often plays a supporting role, like with sashimi or boiled vegetables. However, a high-quality soy sauce, or just the right one, can make all of the difference in how a dish tastes. In my area, locals are very particular about which soy sauce they use in their kitchen, and are often unwilling to change styles or brands.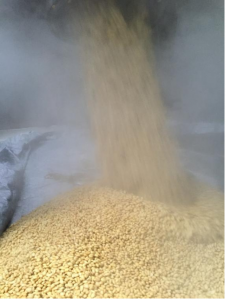 Have you ever wondered how soy sauce is made? As you might expect, it starts with soy beans, and includes flour, sugar, and a yeast called "koji-kin". Though it is a long and complicated process, there are videos online that show you how to make it at home. Many of us will be spending more time at home for a little longer, so maybe learning from these videos and trying your hand at making soy sauce might be a lot of fun? If you ever come to Nara, we also have some experiences where you can visit soy sauce brewers, and see first-hand how they make this essential part of Japanese cuisine. You can meet the brewers themselves, and learn anything and everything you wanted to know about soy sauce. After the scents and sounds of brewing, you will finish the program by tasting some of the soy sauce, and can experience this fundamental ingredient with all five senses.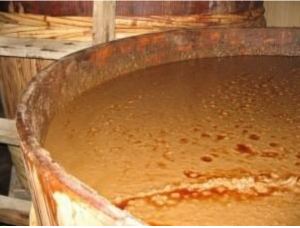 Knowing how something is made and where it comes from helps us appreciate things a lot more. In this case of soy sauce, it is seemingly everywhere, so just knowing a little more about this strong, black ingredient is likely to make your day a little more interesting.
No. 462 See Organic Soy Sauce Made by a Woman Brewer Master