Winter has come to Nara.
Morning mist in winter makes up the Nara Park beautiful, but winter also brings us the intense cold.
What can we offer to make you visit and enjoy Nara in spite of this winter chill?
Here comes a new program in which you can enjoy in a warm room!
In this program, you make a kaleidoscope on your own in a lovely cafe "Kaleidoscope cafe Siloam". Colorful beads, pearls, and other variously shaped parts will make your kaleidoscope unique and original.
You will be amazed at how fascinating it is. It is far beyond the toys we enjoyed in our childhood.
Here's my experience report of this program.
"Kaleidoscope cafe Siloam" is located in a cozy town at the west end of Todai-ji temple.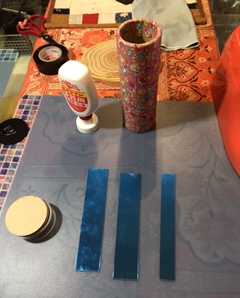 Here are the materials.
The first step is to assemble the inner parts of the kaleidoscope.
Even if you are not so confident in your handicraft skill, you don't need to worry. The master will steadily instruct and assist you.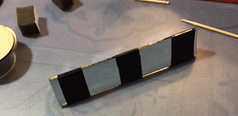 First, I assembled the mirrors which make the central part of the kaleidoscope.
I was not so good at assembling that the master kindly assisted me…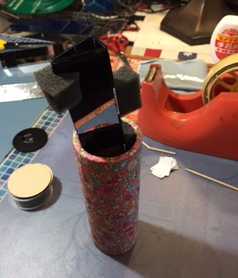 Then, I joined the mirror parts and the tube together, which will make the main body of the kaleidoscope.
This process will affect how the kaleidoscope patterns look. Extra care is needed!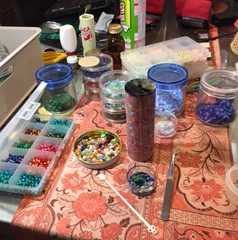 After finishing the main body, I put the beads and other parts into the body, which make the patterns.
However, it was not an easy task to choose from so many beautiful beads, pearls, and other parts!
In case you feel difficulty in choosing, please ask the master and madame for the proper parts.
They will kindly give you good advice!
For those who don't have enough time, a shorter plan is available, in which you can experience the kaleidoscope making from this phase!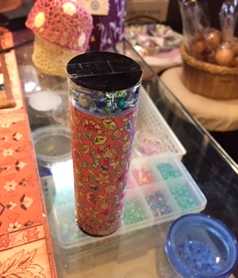 Finished!
Let's take a glance inside!!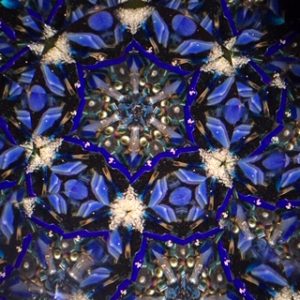 The motif is Nara in Winter!
I can't help praising myself for the beautiful patterns. They change their expression every time I turn my kaleidoscope.
Because it's self-made, you can enjoy yourself by guessing which beads or parts compose the patterns.
I want to make another one with different colors!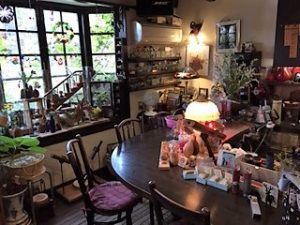 After you finished your kaleidoscope, please have a relaxing time with a cup of coffee and its rich aroma.
This program includes the fee for one drink!
While enjoying your coffee, you can also appreciate more than 200 artistic kaleidoscopes for sale.
Looking into the ever-changing patterns of the kaleidoscopes is so fun that you might lose track of time.
Talking with the frank madame and master is also fun.
I recommend strolling Todai-ji temple after you leave the cafe.
Daibutsu-den hall is about 10 minutes walk from the cafe, and Nigatsu-do hall is about 15 minutes walk.
Furthermore, you can find Isuien park and the former residence of Irie Taikichi (a photographer who devoted his life to shoot photos of Nara) near the cafe. This cozy town is perfect for strolling around.
Please come and enjoy this experience during winter!
Please make a reservation for this program at
http://nara-experience.com/detail/index/349