Have you heard of Nakanishi Yosaburo Nara Sweets, an old Japanese sweetshop that has continued for over 100 years in Nara?
It is a sweetshop that supplies shrines and temples in Nara Prefecture, as well as the Imperial household.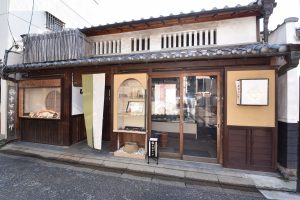 Located in the traditional Naramachi, which has been popular among tourists in recent years, the lattice door entrance and slitted portholes on the second floor of Nakanishi Yosaburo have a true Naramachi-like elegance to them. They do not just sell Japanese sweets at this shop, as we can also enjoy sweets or a meal at the Rokuboan Cafe in the back of the store.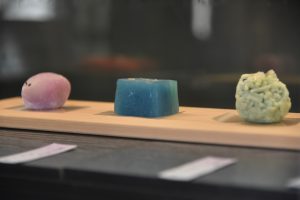 When its hot, we recommend the Naramachi Ice, which comes in four different flavors. This shaved ice brings to life the flavors of special ingredients, with syrups made from Tsukigase Plums or Asuka Strawberries. Or with kudzu jello on top of ice and sprinkled with Akadama Sweet Wine, the Yumekoribana (Dream Ice Flower) is perfect for the summer. The twinkling Yumekoribana is beyond words, and cools us down by just looking at it.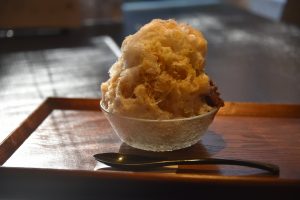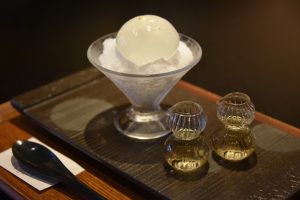 This time, we have added the experience of making Japanese Sweets at Nakanishi Yosaburo Nara Sweets to nara-experience.com. It will be held at the shop's recently renovated hidden bar.
In a space that can only fit up to five people, it is like a high-class sushi shop!
With the wooden molds for raw and dried sweets on display, learn Japanese sweet making from a craftsman.
There are many Japanese sweets that express the seasons of this country, and asking a craftsman about the thoughts and effort they put into their sweets is a precious opportunity.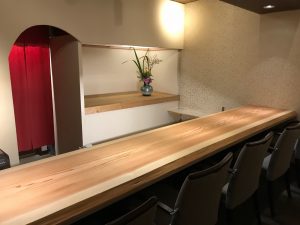 Along with the Japanese sweets you have made, this time you can also enjoy Japanese saké! You might wonder, "Do Japanese sweets and Japanese saké go well together?", so please take this opportunity to experience it.
It is okay if you do not like saké! We also have plans that include matcha green tea or coffee.
〇 Japanese Sweets Making Experience in Nara Hidden Sweets Bar
http://nara-experience.com/detail/index/454
〇Japanese Saké and Japanese Sweets Hidden Sweets Bar
http://nara-experience.com/detail/index/453
※ We also sell guide services, but only for the Japanese language program.