Only Summer and Early Autumn! Let's try Ayu fishing in crystal clear river in Higashiyoshino where is surrounded by a rich natural environment.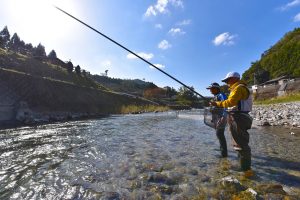 Ayu is inhabiting all around Japan, however Ayu fishing is especially popular in Nara. Ayu fishing season is very short, from June to September only!
The method of catching Ayu is very unique and totally different from the others.
One of the most important thing to catch Ayu is by means of a live Ayu as a decoy. It is based on the habit of Ayu.
As Ayu is very territorial, it is likely to attack the live decoy as the intruder. The live decoy has a fish hook and Ayu get caught when it attacks.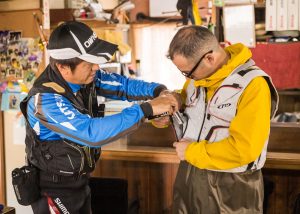 A famous fishing instructor will provide you a detailed lesson and everyone can enjoy the program even if you are a beginner!
Please have a memorable time for your summer holiday with Ayu fishing!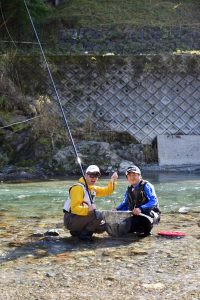 Please check our website↓↓
http://nara-experience.com/detail/index/248