This time, I went to Takamatsuzuka Tomb and Kitora Tomb in Asuka Village.
First, I headed from the National Asuka History Building to Takamatsuzuka Tomb, which is very close to the Takamatsuzuka Mural Building.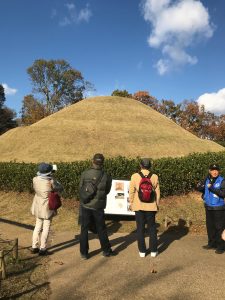 In the Takamatsuzuka Mural Building, a life-size replica of the stone room and murals are displayed, so you can see intricate details of the murals.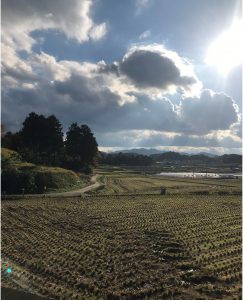 After seeing the images, I saw the actual Takamatsuzuka Tomb, and then passed through some of Asuka Village's rice paddies on my way to Kitora Tomb.
It's about a 20-minute walk from Takamatsuzuka Tomb to Kitora Tomb. Though it's just 1.5 kilometers, you can see a very photogenic landscape that resembles an ancient farming village so much that people say that Asuka Village is the original landscape of Japan.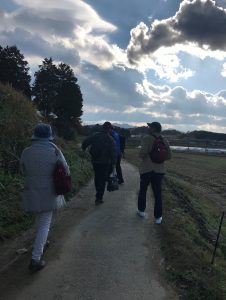 I walked slowly while taking some photos, and arrived at Kitora Tomb before I realized it.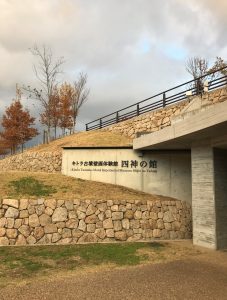 I arrived at Kitora Tomb and first headed to the Shijin-no-yakata in the Center for Preservation of Kitora Tumulus Mural Paintings.
Just like the Takamatsuzuka Tomb's mural building, the Shijin-no-yakata displays life-size replicas of the stone room and murals. You can also see detailed images of the murals that depict the "shijin (four gods)", as well as astronomical charts.
There is also material related to the excavation, inquiry, and research of Kitora Tomb that is on display, and you can learn how archaeological research is done in Japan.
After seeing and learning at the Shijin-no-yakata, I went and saw the actual Kitora Tomb.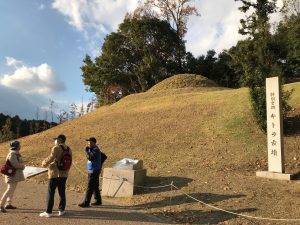 A trip in Asuka Village, tracing the history of Japan.
How about giving it a try yourself?