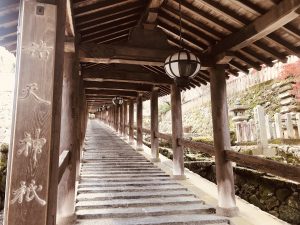 Located among the hills of Sakurai City, Nara, the historic Hasedera Temple is beautiful year round, but it is especially popular as a place to see the vibrant reds, oranges, and yellows of autumn leaves. As I climbed the long, wooden staircase, I was gradually surrounded by more and more colorful leaves, with some still on their branches and others scattered across the mossy ground.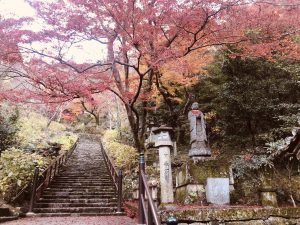 The 399 total steps seemed to lead me through thin clouds of red and orange. With every few steps, I made another beautiful discovery. As I climbed higher and higher, I could see even more of the natural beauty that I had passed through, with a few temple roofs mixed in.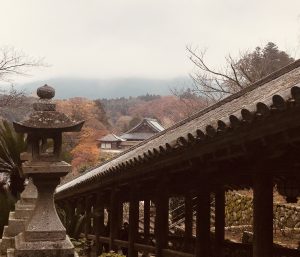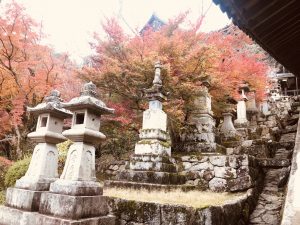 The long staircases and steps lead us all to the Main Hall, perched high up on a precipice. The Main Hall includes a famous deck, from which we could see Hasedera's famous 5-story pagoda, as well as all of the colorful scenery we had passed through.
This was my first time to this wonderful temple. Though this post focuses on the seasonal beauty of the temple, it has played a very important historical role in the region, and is a destination of both tourists and pilgrimage visitors year round.
If you are interested in coupling this temple with an experience, we offer a program nearby in which you can design your own hand-crafted lantern! The shop is on the road that leads up to Hasedera Temple, along with many snack shops and cafes. I look forward to writing more about those in another post, but for now, here is a link to the program!