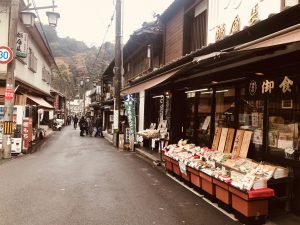 Many famous shrines and temples in Japan have an "omotesando" street, a street with many traditional foods, souvenirs, snacks, etc. that leads everyone up to the entrance. Hasedera Temple in Sakurai City, Nara is no different. After my first visit to the temple yesterday, I strolled down this street and enjoyed the sights, smells, and sounds of all of the local specialties unique to southern Nara. As the short season of colorful leaves comes to an end, the days become a little cloudier and colder. Thankfully, there were a few local dishes that helped keep me warm.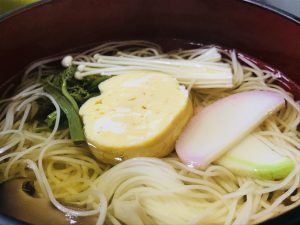 Somen noodles originate from an area called Miwa in Sakurai City, so Miwa Somen is a popular choice for people who visit this region. Though ramen, udon, and soba are well-known abroad, somen noodles are very popular in Japan. They are thin, light, and versatile, as they can be served chilled as a cool summer meal, or in a warm broth with other ingredients in the cold winter days.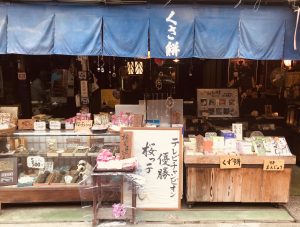 I also found a quick, warm snack in kusa-mochi, or "grass mochi". It is made by mixing mochi with wormwood leaves, giving it a crisp flavor and soft, green color. They are filled with purple anko bean paste, which is common in other traditional Japanese sweets as well. Though you can packages of kusa-mochi in some grocery stores or souvenir shops, my favorite way to eat them is hot off the grill.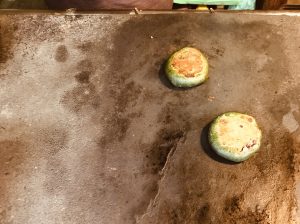 The owner of the shop spoke with me while cooked up a few pieces for me. These small treats may not make it into a Michelin guide or travel documentary, but for me, this is what the Japan experience is all about.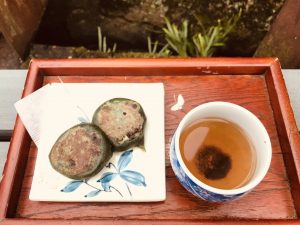 Sitting on a bench outside the shop, eating kusa-mochi, and drinking bancha tea, I felt like I caught a glimpse into how locals appreciate daily life.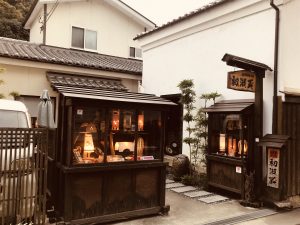 On this same street is also a gallery called Hase-kura, or "Hase Storehouse". In addition to displaying many original creations, this gallery also offers a program for visitors to design their own hand-made lantern. Visitors can take their time cutting their own traditional words or designs for the lanterns, and can easily take it home with them as their very own personal gift. If you are interested in giving it a try on your next visit to Hasedera Temple, please check out the page below for more program information (sorry, we currently only have information in Japanese).