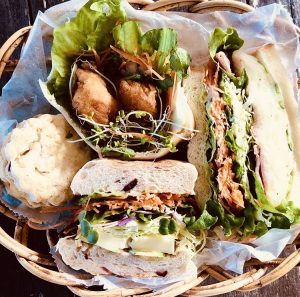 Just a short walk from both Kintetsu Nara Station and JR Nara Station, the area of Naramachi is known for its many traditional machiya-style buildings, narrow streets, and the calm air of the olden days. However, along these streets and within these buildings, there are very many new, creative, and fun places that add brilliant shades of color to what is already a beautiful town. One of those places is Mia's Bread.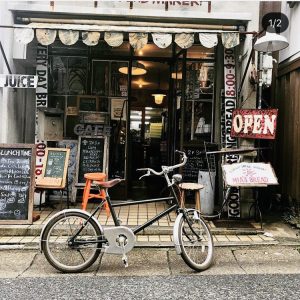 Just like how visitors who want a genuine experience of Japan will come all the way to Nara, locals who want genuine bread come to Mia's Bread. With high-quality ingredients popular among the health conscious, this shop offers a wide range of breads, from loaves to bagels to pitas to baguettes to sandwiches. The sandwiches are jam-packed with vibrant vegetables, with the greens, pinks, yellows, and oranges catching anyone's eye. The soups and salads are also very popular, which is evident by the need of a reservation for people who wish to have lunch there. With so many delicious flavors and aromas, brilliant shades of color, superbly textured breads, and local conversation, Mia's Bread is a place we can take our time and enjoy with our five senses.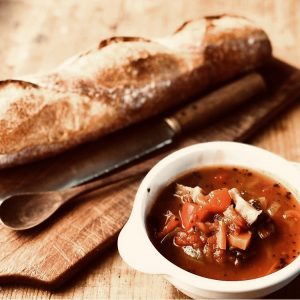 There are many delicious and traditional foods in Naramachi, and I of course recommend those as well. However, if you've had enough rice or noodles or mochi on this trip, I suggest taking a page from the locals, and checking out this delicious bread shop.