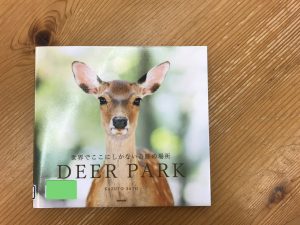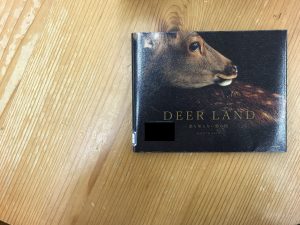 The sacred deer of Nara Park are one of the symbols and main attractions of Nara. Everyday, hundreds of tourists interact with these special animals, feeding them deer senbei crackers, taking photos with them, and watching out for their antlers and droppings. It was one of the highlights when my family visited from America.
As I live in a small, mountain village, and many other visitors live far away from Nara City, sadly, we can't visit Nara Park all that often. However, I recently discovered two fantastic books of photos in my local library. The photos were taken by a great photographer named Kazuto Sato, and his books are called Deer Park and Deer Land. I highly recommend you check them out! In his photos, he captures the daily, seasonal, and unique life of deer in Nara. Here are some examples.
They eat.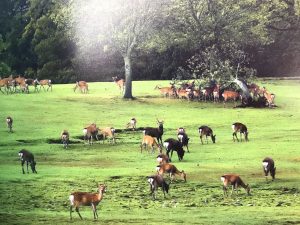 They play.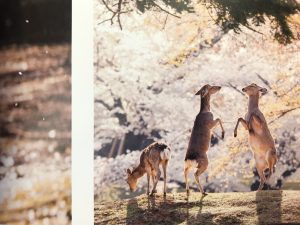 They love.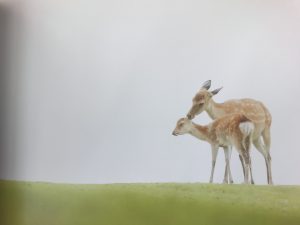 They live.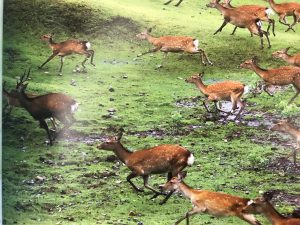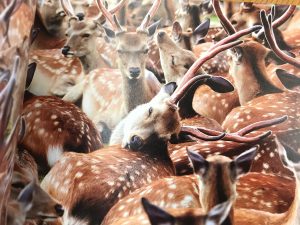 They eat, they play, they love, they live. His photos remind me of the similarities between living creatures, and why we are all special. The deer of Nara Park are more than a tourist attraction. They are a sacred, beautiful reminder that even if we don't speak the same language or eat the same things, we can still co-exist, be kind to one another, and create memories together. Even if I can't see these deer in person everyday, these wonderful photos still warm my heart from afar.
We offer some great programs in and around Nara Park. Here is one where you can see them eat breakfast, and then have breakfast of your own! I think this is a great program for first time visitors or veterans to Nara.