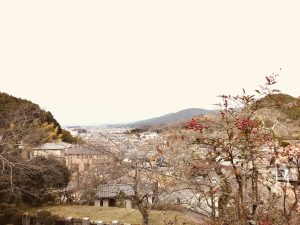 Earlier this year, I had the opportunity to learn about the many eleven-faced Kannon statues of Nara. Scattered across the prefecture, these ancient, beautiful works showing the Goddess of Mercy have conveyed the thoughts and emotions of master sculptors for centuries, and captivated their countless visitors. I was excited to see that one of these statues is located and on display at Shorin-ji Temple, a small temple in Sakurai City and near where I live.
I turned off the main highway and followed the signs through a quiet residential area until I reached a small dirt parking lot. Drivers pay the parking fee on an honor system, informing the staff at the temple that we parked down below. I climbed the steep hill to the entrance of the temple grounds and it garden. Red berries of glabrous sarcandra herb and Christmas berry plants were a wonderful compliment to my wide view of the Yamato basin. As this temple is off the beaten path, I was one of only a few visitors this morning, and could take my time and enjoy its fresh air.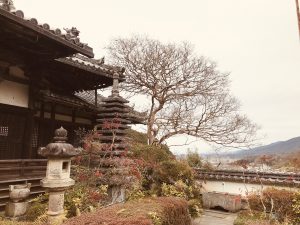 I entered the main hall of the temple and said a prayer. The inside was quiet and dark, and yet vibrant with colorful decorations and large statues. However, the main purpose of my visit was to see the eleven-faced Kannon, so I continued out of the main hall and up to the weathered flight of stairs. The stairs took me farther up the mountain, through past more berries and herbs, and flowers that hadn't yet bloomed this year. I reached the room at the top, removed my slippers, and had to use more effort than I expected to open up the heavy sliding door.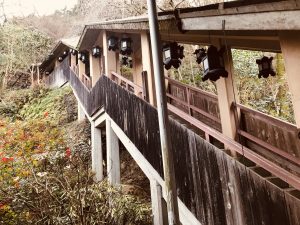 Behind the glass, the eleven-faced Kannon towered over me with a calm elegance that only comes with time. It is an incredibly beautiful piece of art and history that I was lucky to encounter. Though I couldn't take any photos, I was able to purchase some charming postcards before I left, showing warm drawings of the statue and the beautiful temple.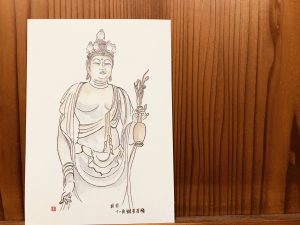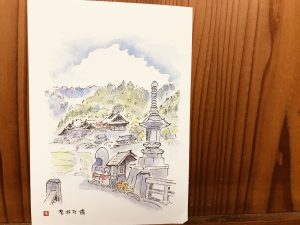 There are many famous temples and statues in Nara City and all across Nara prefecture, but I think I found a good one here in Sakurai City. If you make your way down south in Nara, please consider visiting this quiet, special temple.